REQUEST QUOTE
THANK YOU FOR YOUR INTEREST IN AMERICAN REPUBLIC WHEELS.
Fill out the form below and our sales team will contact you with an estimate.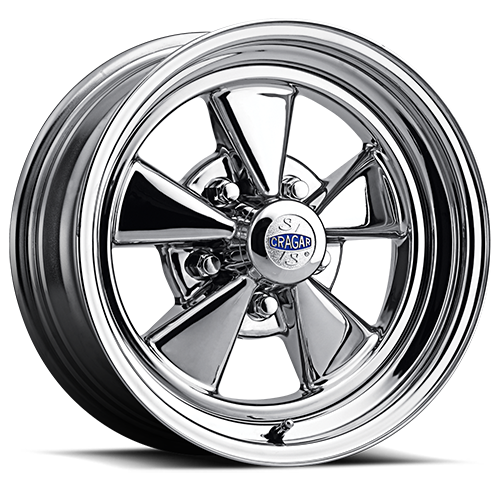 BUY
*2-PC. ALLOYS are available as custom order only.
SERIES 61C - S/S SUPER SPORT DIRECT DRILL
BRAND: CRAGAR
FINISH: CHROME PLATED 15X8
SPECS: The Cragar brand was founded in 1930 and its legend began with a collection of fine composite hot rod and muscle car wheels. Cragar has retained in the minds of many Americans, all the fond memories of the muscle car era. Today, millions of vehicles all over the world are equipped with quality Cragar wheels. Cragar is synonymous with speed, performance, good times and adventure. Nothing screams style like a set of Cragar wheels.
ADDITIONAL FINISHES